Learner Profile Booklist – Lower Primary Collection
+
TRAILBLAZER COLLECTION
Ultimate learner profile posters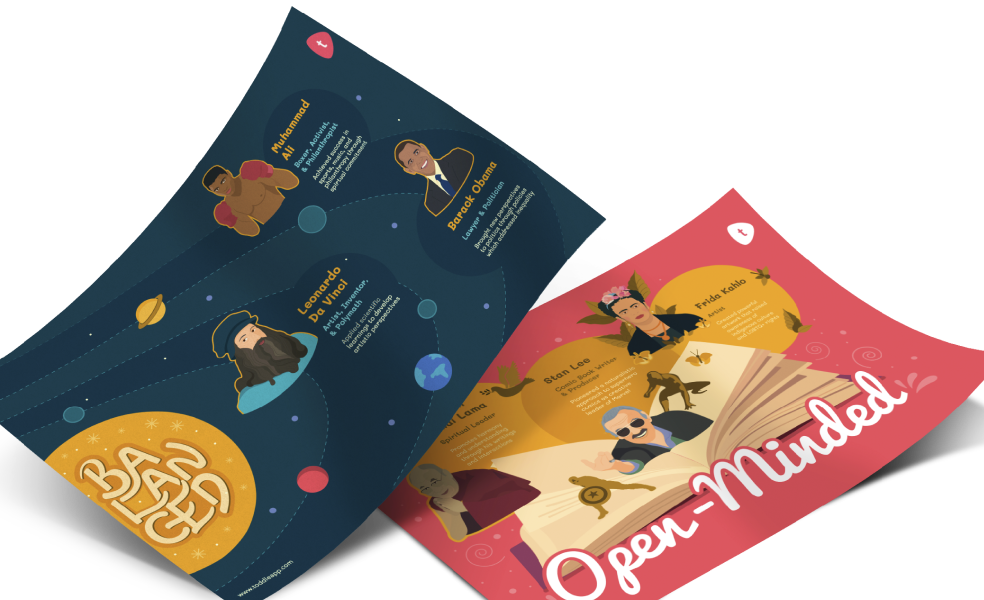 Please rectify the errors in your form
Even as students at this age are growing in confidence by reading to themselves, studies have shown that reading aloud is the single most important activity that adults can do to ensure students' literacy and reading success. This is because children in the lower primary years often have a "listening level" that is much greater than their reading level and therefore when we read aloud to them, we are able to engage them with vocabulary and concepts that they would find hard to read themselves.
The attributes of the learner profile are often quite challenging for lower primary students to understand. Therefore, when we read stories aloud, complex ideas become more accessible to them as opposed to students reading them independently. Discussions and questions about the book will promote comprehension and high-level thinking.
Many of you across the world are likely teaching remotely at the moment. The good news is that the joy of reading does not need to stop in this medium of learning. Stay tuned till the end of the blog for some tips on keeping reading going in the remote learning environment.
My approach while creating this booklist
As I compiled my list of recommended books to support the different attributes of the learner profile in lower primary students, I tried to find books that would address some of the common issues that children of this age face.
In this list, you will find stories that talk about migration – relevant to children in international schools who move frequently. I have included books from various countries like Korea, China, Palestine, Nigeria and Mexico to name just a few. These also include retellings of traditional folk tales.
Many of these books also support discussions about the Approaches to Learning, in particular – the self-management skills. I have also introduced several non-fiction books into these lists: these include letters, biographies and memoirs. In conclusion, I added books written by authors that I know are willing to do school visits – even international school visits, such as Jacqueline Woodson. Meeting an author in person can be a wonderful experience for students everywhere, it increases their interest in reading and helps them appreciate books.
Many of these books are also available on YouTube as read alouds, in case you don't have a physical copy.
Classroom strategies to use this booklist
The books listed here are suitable for students to read by themselves as well as for read alouds in classrooms. To create an environment suitable for read- alouds, set up a reading ambience with flexible seating, cosy reading spaces, a rug and some pillows. Set up these books on a display that is inviting and pleasing to look at. As well as encouraging students to read independently, it is just as important for teachers to read aloud in order to develop listening skills and to encourage visual memory.
Remember that even books that are too "old" for a child to read independently are ones that you can use for read-alouds. For example, stories written for 4th graders are usually enjoyed by 5 and 6 year olds during read-alouds. Some children like to revisit books because of special reasons, use this opportunity to read-aloud from books that they enjoyed when they were younger.
Things to try!
To encourage students to develop a love of reading themselves, it's important for them to see their teachers as role models – adults who are enthusiastic about reading. Children are easily inspired by books and adults who love books!
Read the stories with animated expressions in order to draw students in. Pause often to ensure students understand the story and to see if they have any questions.
Plan to ask both explicit and implicit thought-provoking questions, and encourage discussion of these questions among your students.
Have a healthy mix of both fiction and non-fiction for read-alouds.
Intentionally plan for your read-aloud sessions – don't just use them to fill up 5 minutes at the end of an activity, add thought and creativity when you plan for a read-aloud session.
If you're teaching remotely –
Everything stated above applies to the remote learning context too! Model reading with expression and excitement.
Keep read alouds alive by using features like Toddle's audio and video recording features. Hearing your voice can help students feel more connected to you and engaged in their learning.
Continue asking provocation and thinking questions to your students about the read aloud, in the remote medium too- You could interject questions within your read aloud or alternatively, you could include questions below your audio note and start a class discussion for students to write their thoughts on or even share picture responses to.
Post reading challenges for your class and have lively discussions on the book! You can use Toddle's classroom assignment and discussion features to ask the class questions or even ask students to complete tasks independently.
I hope you have a great time reading with and for your lower primary students. The joy of reading is best built young and likely to be carried through life. This book list and accompanying strategies is a small effort to kindle that passion for reading, in our lower primary students.